Explore Logan
Stay a few extra days and make a vacation out of your trip! Cache Valley has a wide variety of historic sites and outdoor recreation. In addition, Logan is just a few hours' drive to Jackson Hole, Wyoming and Yellowstone National Park.
For a complete listing of things to do in Cache Valley, visit the Cache Valley Visitors Bureau at http://www.explorelogan.com/
For a calendar of events in Logan, please click here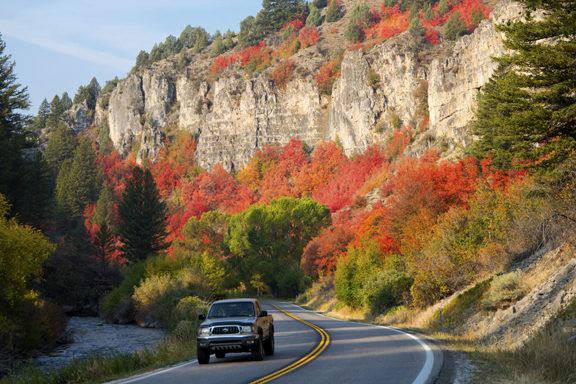 Bear Lake
Bear Lake is a deep natural lake that changes color with the sky, and is best known for its breathtaking turquoise color sparkling on sunny days. This popular resort destination offers boating, jet skiing, scuba diving, fishing, swimming, and sailing. Watercraft, sailboats, and ski boats can be rented in town and on the beaches.
41 miles east of Logan, along Logan Canyon National Scenic Byway, U.S. Hwy. 89, on the Utah/Idaho border
For more information visit the Bear Lake Visitors Bureau.
Biking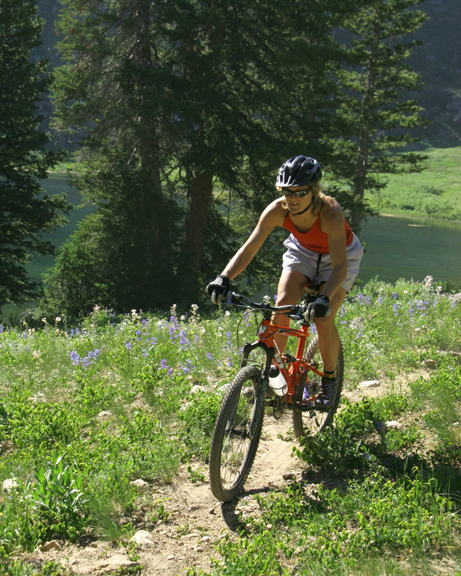 You can't beat scenic cycling rides through Cache Valley's small towns and farming communities. You'll enjoy wide open space on little-used roadways. Mountain biking is very popular in the Wasatch-Cache National Forest where the scenery includes rivers and lakes, forested canopies, and meadows of wildflowers. For bike rentals please call:

Al's Sporting Goods
1617 North Main, Logan
(435) 752-5131
Joyride Bikes
65 South Main, Logan
(435) 753-7175
Sunrise Cyclery
138 North 100 East, Logan
(435) 753-3294
Wimmer's Ultimate Bicycles
745 North Main, Logan
(435) 752-2326
Dining
For a complete listing of dining options, please click here
Fishing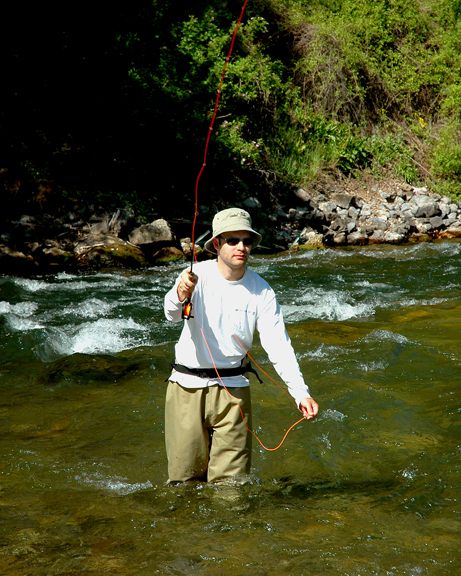 Anglers will find some of the best fishing in the Rocky Mountain West in Cache Valleys lakes and rivers, including Blacksmith Fork River, Logan River, and Bear Lake. Logan and Bear Rivers are known for their blue-ribbon fly-fishing. Second Dam is fully accessible. Tony Grove Lake is stocked with rainbow trout. The largest fish caught in Logan Canyon was reported to be 40 pounds. Nearby Bear Lake offers exciting fishing for trophy cutthroat and lake trout, ranging in size from 2 to 25 pounds.

Download the Cache Valley Fishing Guide here
Golf
Cache Valley has 4 golf courses, with Logan River and Birch Creek ranking as top courses in the state of Utah.
Birch Creek Golf Course
550 East 100 North, Smithfield
(435) 563-6825
Logan River Golf Course
550 West 1000 South, Logan
(435) 750-0123
Sherwood Hills 9-Hole Golf Course
9 Holes
12 miles southwest of Logan on U.S. Hwy. 89/91, Wellsville
(435) 245-6055
Hiking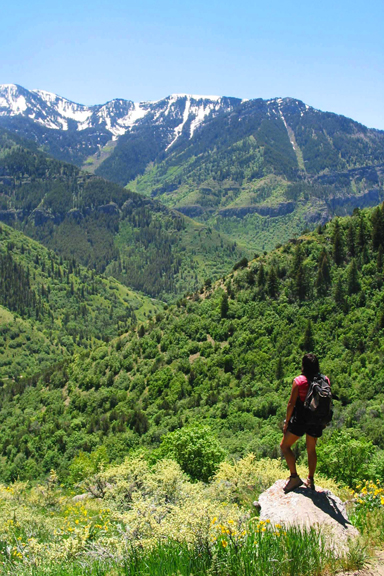 Countless interesting trails throughout the Wasatch-Cache National Forest and Cache Valley combine with wonderful weather during spring, summer, and fall to make hiking a delight for all ages and abilities. Logan Canyon boasts some of the most picturesque landscapes anywhere. Spring Hollow is located about 4.3 miles up the canyon and is an easy half-mile walk to one of the regions most photographed streams. A 6-mile trail winds its way to the 1,500-year-old Jardine Juniper tree. A popular 2-mile hike to the Wind Caves offers an outstanding example of arches and rooms formed by wind and ice erosion.

Click here to download the Cache Valley Hiking Trail Guide.
Logan Canyon
This canyon is one of the country's most beautiful National Scenic Byways. Mile-high vertical limestone cliffs tower above the route and dense forest, the winding Logan River, and mountain wildlife add to the picturesque drive, which ends at the turquoise waters of Bear Lake. The Byway is lined with camping, picnicking, hiking, and fishing areas in the Wasatch-Cache National Forest. A 7-mile paved drive off the highway leads to Tony Grove Lake.
Download the Logan Canyon guide here
Photos and guides courtesy of the Cache Valley Visitors Bureau